Catherston Stud
&
Livery Stables
Home of British Champions
Catherston, Breeders of Olympic horses, Trainers of Olympic Horses and Riders.  Home of Olympian, Jennie Loriston-Clarke MBE FBHS, base of International Dressage Riders Lizzie Murray and Charlotte Dicker
Top, proven bloodlines for both stallions and mares producing quality youngstock for dressage and eventing.  Natural covering, fresh, chilled and frozen AI with mares able to come at livery to foal, be put in foal to our stallions or external stallions of your choice. Young Sport Horses & ponies available for sale.  Breeders of Champions.
Excellent facilities, qualified, professional staff with bespoke packages for Competition Horses, Stallions, Full, Part and Schooling Livery as well as youngstock and retirement grazing available.
Indoor & Outdoor Arenas, Horsewalker, Lunge pen, Solarium, Individual turnout fields, etc.  5* Livery.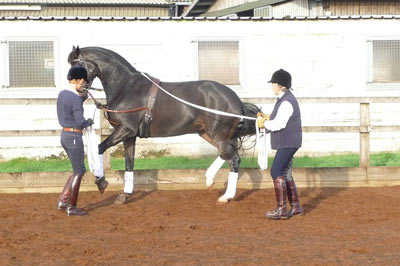 Schooling for horses, lessons for horses and riders, bespoke short courses available for horse and rider.
Dressage Coaches all UKCC Level 3 Qualified.
Breeders of Champion Dressage Horses 
5* Livery at Catherston Stud
We offer the best care for you and your horse here at Catherston Stud & Livery Stables. Excellent facilities, Equestrian Expertise and Professional Care.
Services and Facilities at Catherston Stud
Youngstock & Retirement Livery
Indoor International size dressage Arena with Lights and Dressage Mirrors
Covered Round Pen / Lunge Pen
Heated tack rooms and rug room
Excellent network of bridleways
Shower and electrical hook up
Large outdoor arena with a selection of jumps
CCTV – Security & foaling boxes
Hot and cold horse shower, Solarium
Loddon & Traditional Stables , all with Rubber Mats & drinkers
Individual Turnout Paddocks